Being a component of an assembly, the part in wire, flat-stock or tube often requires secondary post-bending operations like chamfering, threading, punching, cutting, machining, marking, notching, hydroforming, welding, 3D control, transfer, storage , etc. NUMALLIANCE masters all these processes and can integrate them into its solutions.
Below is a non-exhaustive list of secondary operations that we can integrate into our solutions.
Secondary operations by press
Relying on the know-how of our partner MIB by Numalliance, NUMALLIANCE is capable of answering all type of demands in this domain.
We manufacture your press according to your specifications. Basing on the 3 types of standard construction (arc, column or gap-frame presses), we can adapt the technical characteristics such as tonnage, dimensions or embedded hardware, if needed.
We can also provide solutions for fast tool changeover (SMED), tool loading and off-loading as well as all the equipment attached to the presses.
NUMALLIANCE can design, build and installs your production line anywhere in the world. Thus, the line may consist of several hydraulic or electrical presses. It may be equipped with a feed line, units to cut-to-length, embossing, punching, heating, resin injection etc.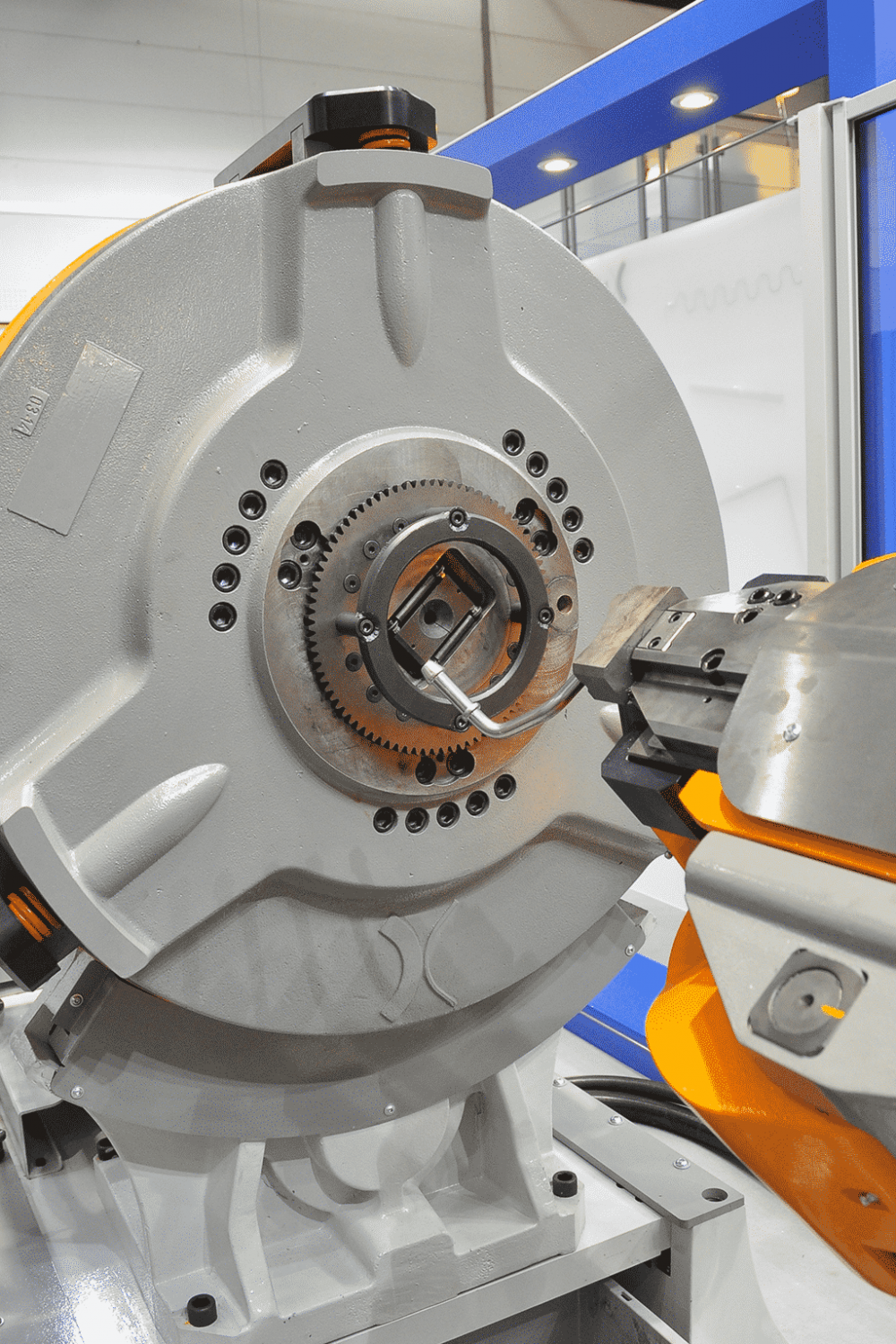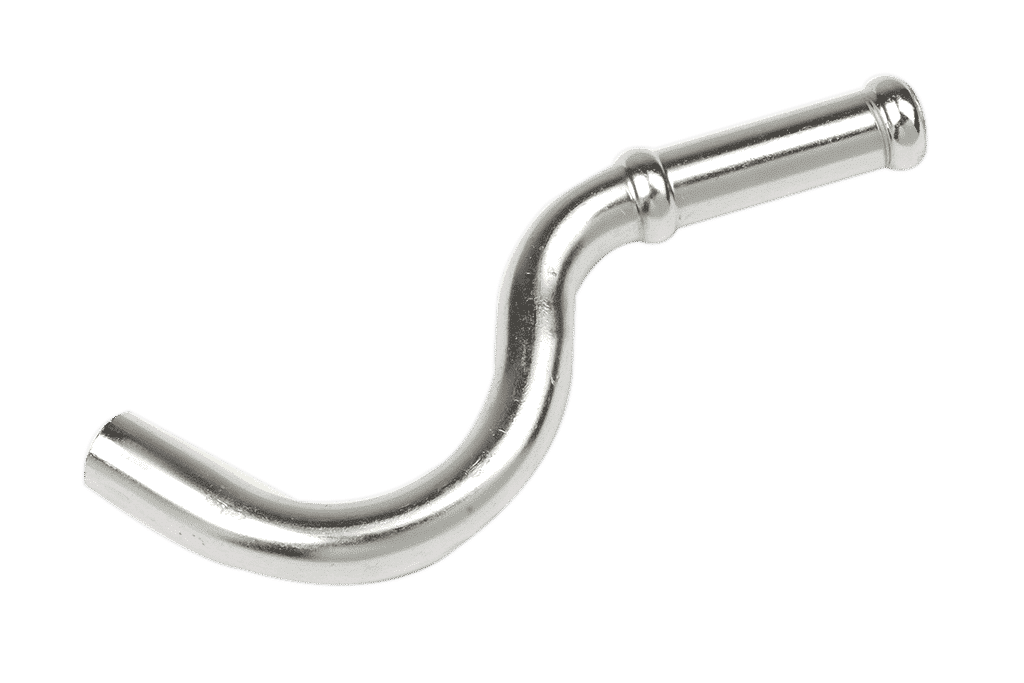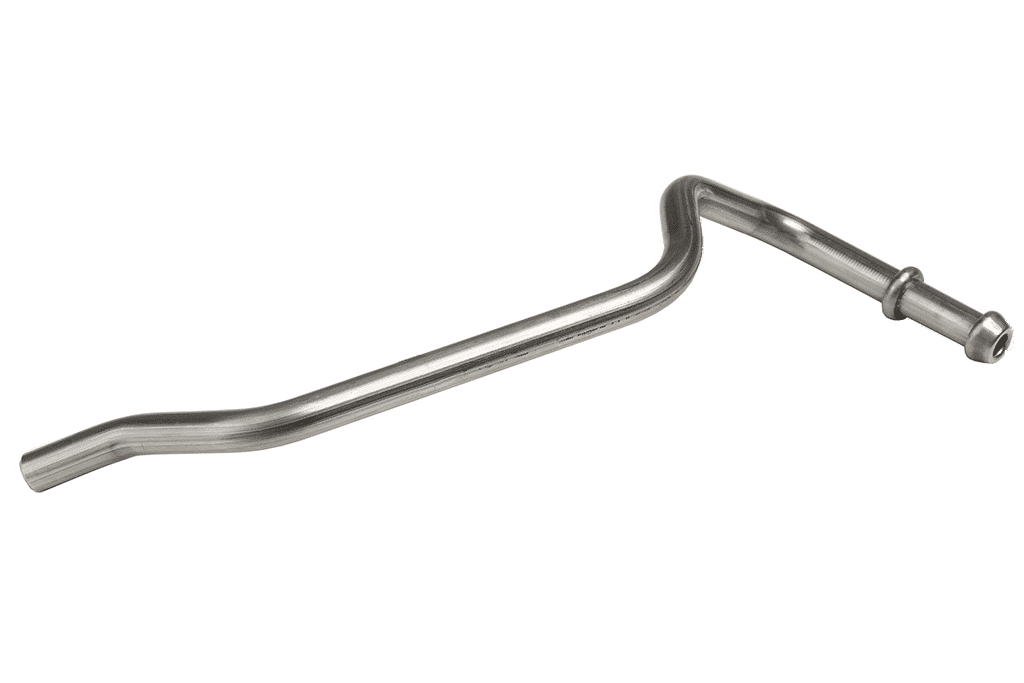 The exhaust line, made up essentially of parts in tube, is mounted on the car's structure using numerous hangers found all along its length. These hangers can be in wire or in tube.
The hangers are fixed on the structure using anti-vibration rubber mounting.
The exhaust hanger end have a special shape that allows fixing it to the anti-vibration mounting while maintaining in position when the car is in motion. Sometimes, a simple washer is used to block the anti-vibration mounting from moving.
Cold-heading (The technique for cold deformation of the material) makes it possible to modify the extremities of a part. The cold-heading device proposed by NUMALLIANCE makes it feasible to make heading and collar forming operations simultaneously.
These units are available in hydraulic as well as electric versions and can also be operated as stand-alone units.
Automation combines all the technologies to acheive a simplification of tasks, reduction in operator costs, increase in productivity and improvment in quality.
Automation uses various electronic systems to allow the development of its dedicated softwares.
These electronic systems are:
     Sensors (analog and digital)
     Programmable logic controllers
     Communication bus
     2D or 3D vision systems
The existing technologies make it possible to convert information into electrical signals, so as to integrate them into the production lines and thus providing a platform for dialogue with the tools and the operator as well.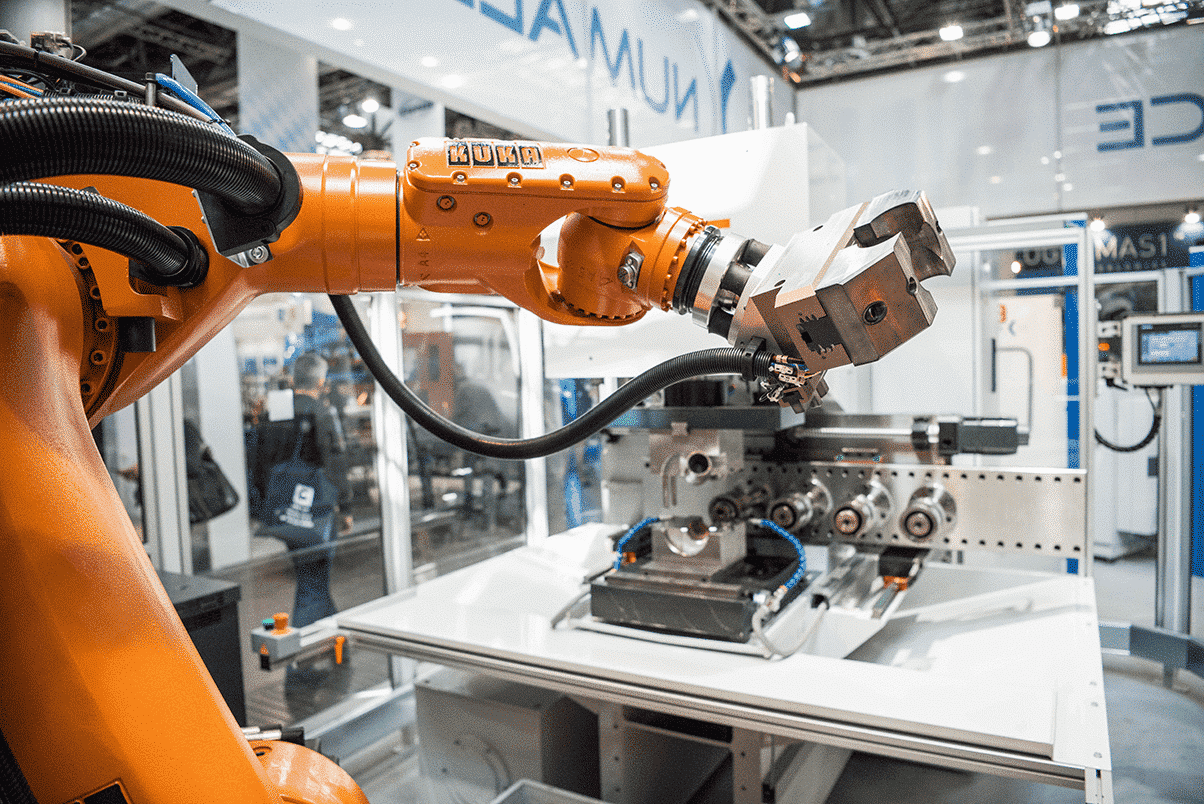 3D measurements and control
Like CNC machines, the means for measurement checks have been developed to adapt to the constraints of the users. The measuring process can now be integrated into the production cycle for the production process to be more responsive in detecting nonconformity and thus guaranting the geometric quality of the product.
Nowadays, digital measurement booths, equipped with high precision optical cameras, are available. They allow, not only instant quality checks, but also instant and automatic correction of the program.
These measuring devices are based on various technologies (static, dynamic, by laser layer …) and allow a fixed as well as mobile use.
The communication between the measuring devices and the machines simplifies the corrections and thus contributes to a better productivity.
Our entire range of machines allows a dialogue with all these measuring devices. Importing bend corrections using the "Import" feature improves responsiveness and refines accuracy
Another advanced feature is the "reverse engineering" mode which generates a 3D model and requisite part program automatically from a 3D scan of the prototype model.