Tooling:
From Design to Production
The right tool for every need
With nearly 100 machining centers and lathes located in Europe, United States and Mexico, Numalliance is geared to answer your needs We also have standard-sized tooling ready to ship, as well as an inventory of blanks in order to shorten delivery time on unique tooling.
Numalliance's main strength lies in the complementarity of its machinery and ancillary equipment. In that spirit, we offer our customers access to a rich supply of standard or customized tooling, engineered in-house. Numalliance's inventory for standard tooling as well as the quick turn-around production of customized tooling is the safeguard and the guarantee for the smooth running of your operation.
The constant interaction with our customers combined with years of experience, enables Numalliance to deliver tooling that surpasses your requirements in terms of quality, innovation and productivity.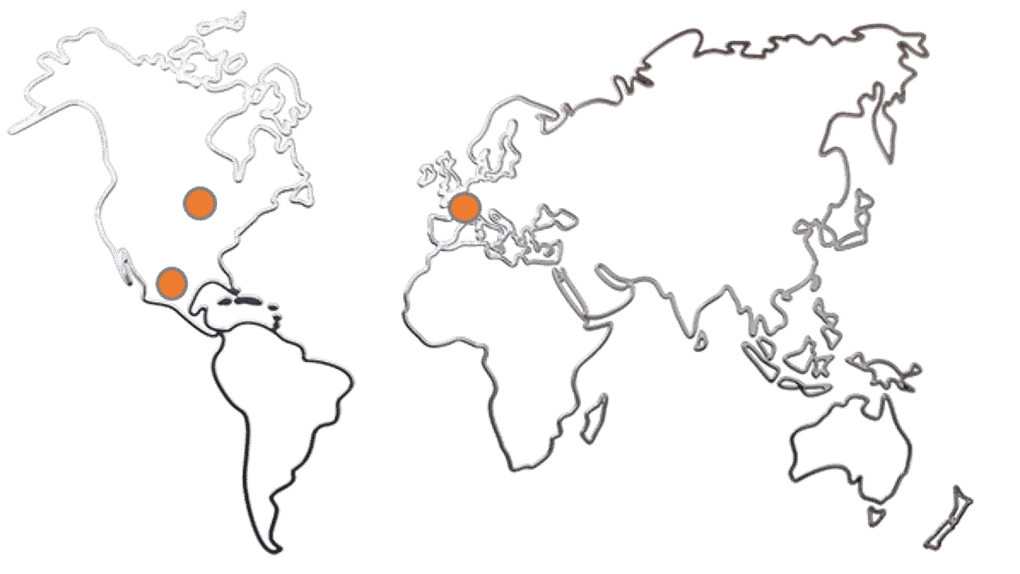 Expertise
Years of experience in various fields
(bending, end-forming, press appliactions press…)
enables us to deliver
high performance tool.
Quality
Quality of tools with engineered coating
 guarantees extended usage
 and optimized productivity
Delivery
Standard Size of tools are available 
for our customers . 
Design and Production 
at your doorstep.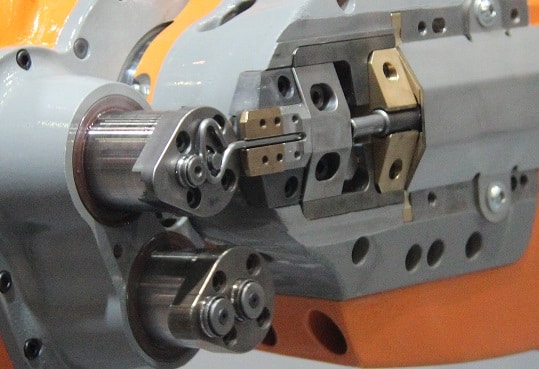 Complete Range for Bending Wire
Straightener Rolls
Feed Rolls
Wire Guide Tubes
Wire Guides
Wire Cutters
Base Plate and Mandrels
Bending Tooling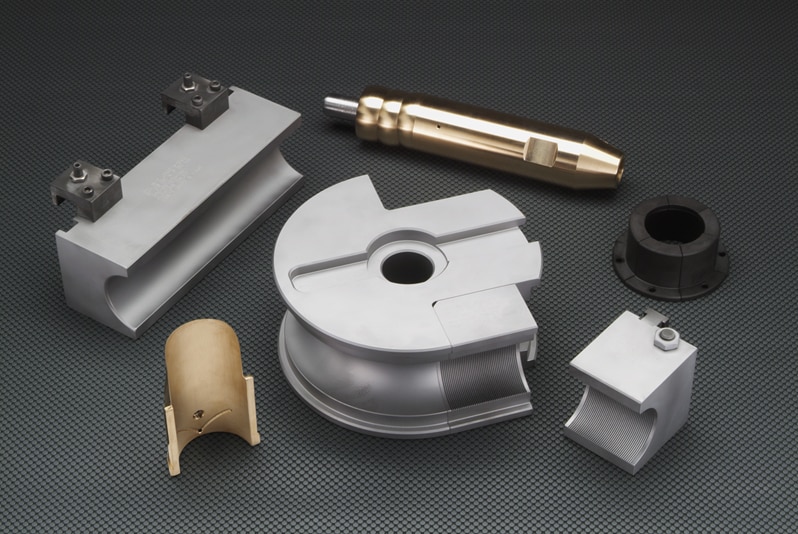 Complete Range ofe bender model tooling bend dies
Bend Die Bodies
Bend die with integrated Wiper Die – Patented 
Clamp dies
Wiper Dies
Pressure Dies
Clamps
Die Inserts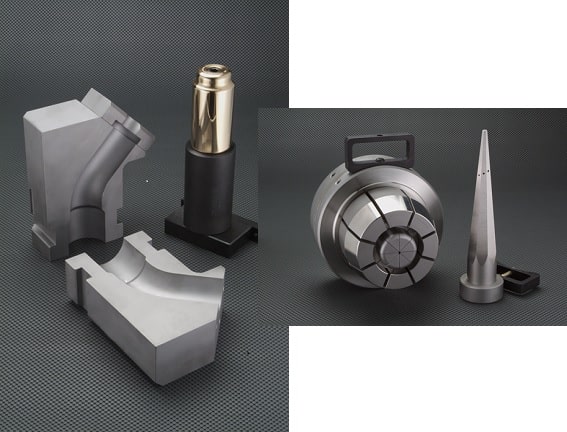 One Size Does Not Fit All
I/O Toolings
Ram Forming

Mandrel

End

C Style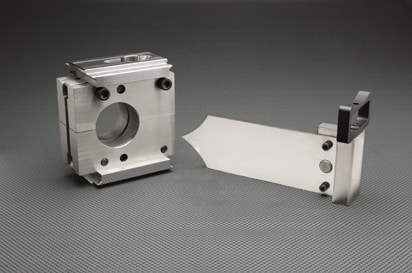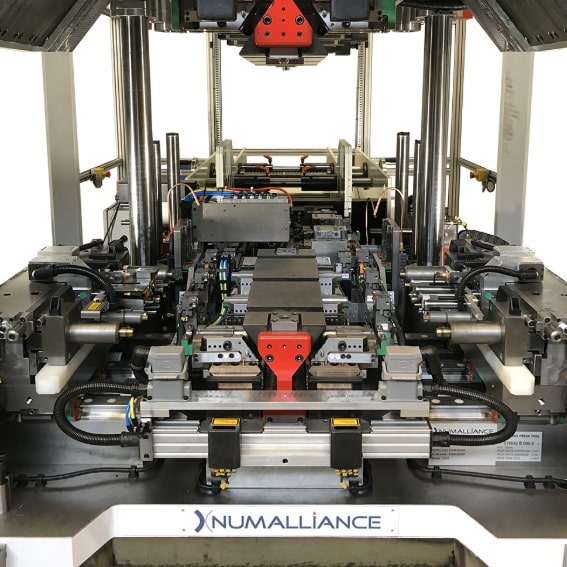 Custom Designed and Built press Dies 
Coining
Closed Dies
Blanking Dies
Adjusters
Our toolings and machines are adapted to the end forming...
Steel
Aluminum
Bars
Copper
Inconel
Stainless Steel
Magnesium
Plastique
Titanium
Tubes…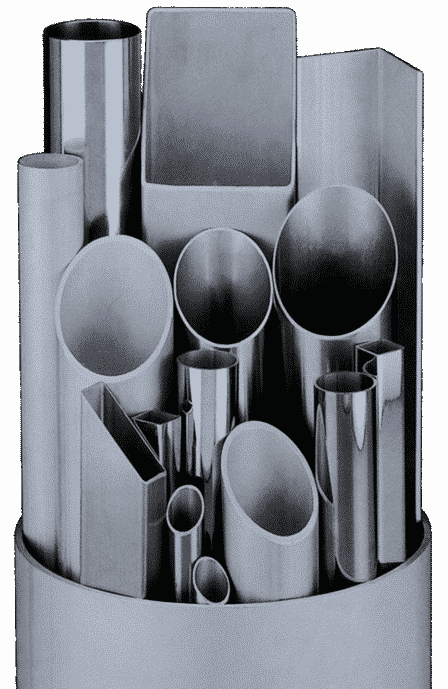 Extrusion
Wire
Flat stock
Strip
Profiled
Rectangular Tubes
Round tubes
Square tubes… 
Contact us for any custom stock request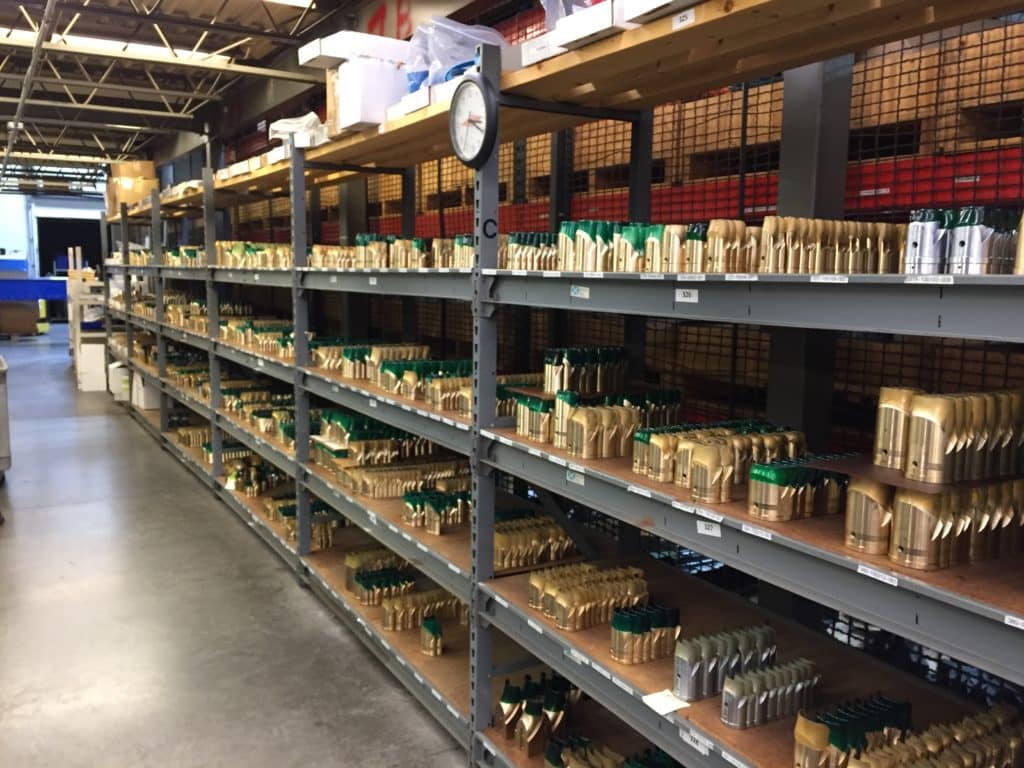 In order to better meet your needs, please specify your sector of activity, the type of raw material (wire / tube / flat-stock) and any other information that can help us in your search for the most appropriate solution.
Looking to join us ? To apply for current openings or sending spontaneous applications, please visit our website : https://jobs.numalliance.com