Hydraulic and Electric Presses
Our presses are specially designed for processing metals, thermoset thermoplastic and other industrial applications.
Our entire expertise is represented in our complete range of machines that answer the needs of our customers. If you would like to know more about our solutions, contact one of our experts so we can help you find exactly what you are looking for.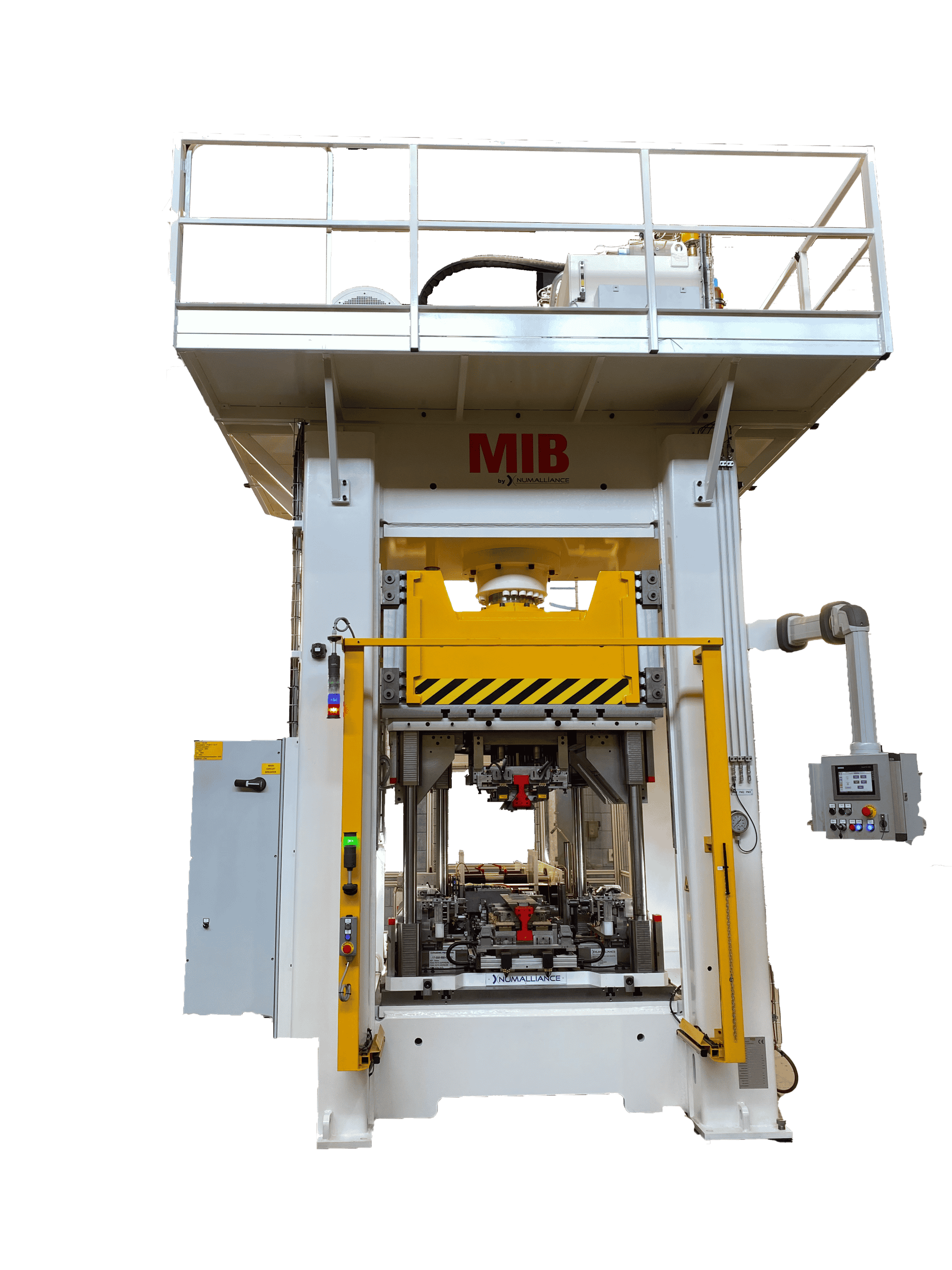 Presses from 100 to 200 T.
Platforms from 800×600 to 1600×1200 mm
Stroke from 500 to 1200 mm
Opening from 800 to 1500 mm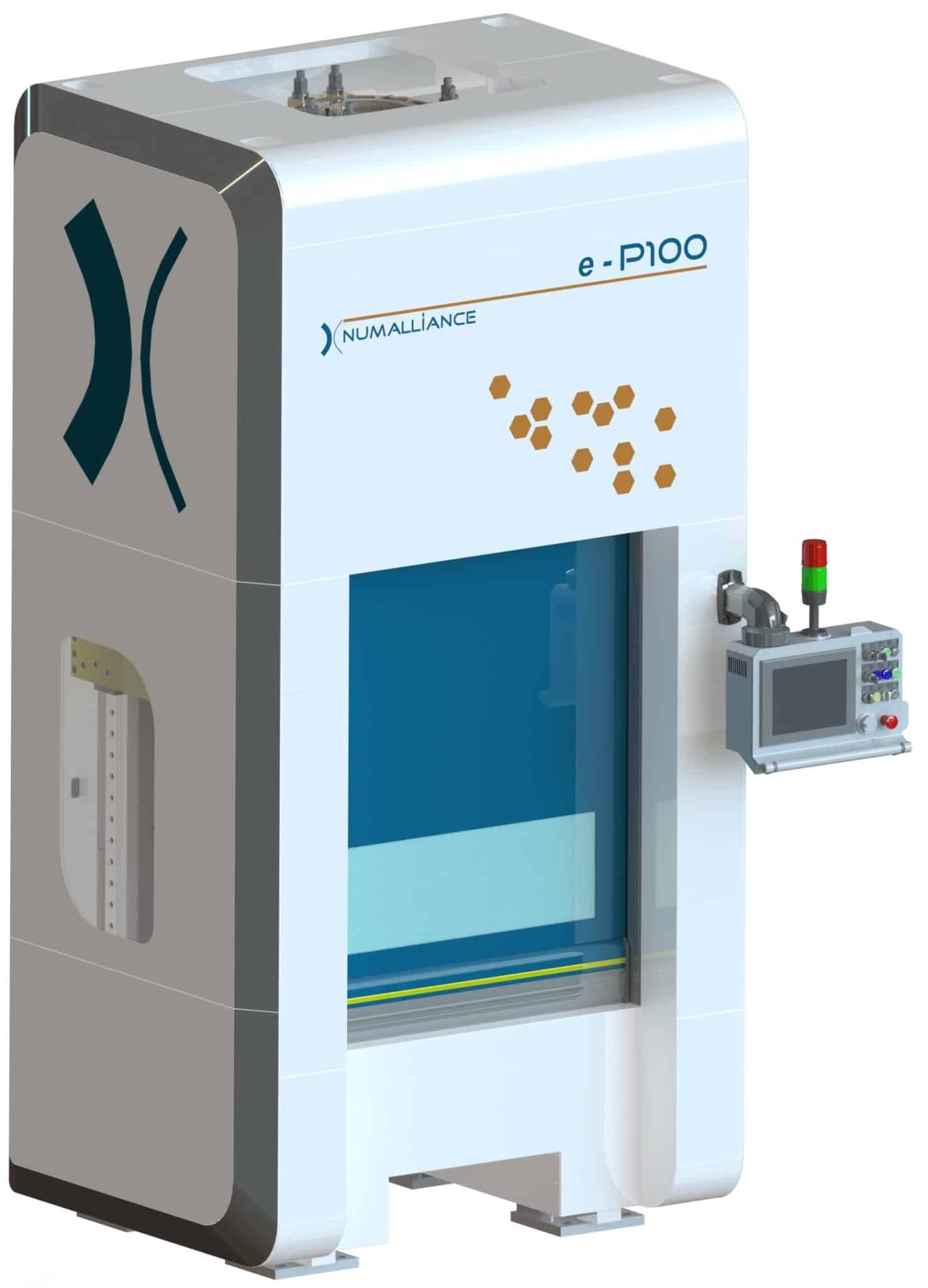 Presses from 10 to 100 T.
Platens from 500×500 to 1000×800 mm
Stroke from 400 to 500 mm
Opening from 600 to 800 mm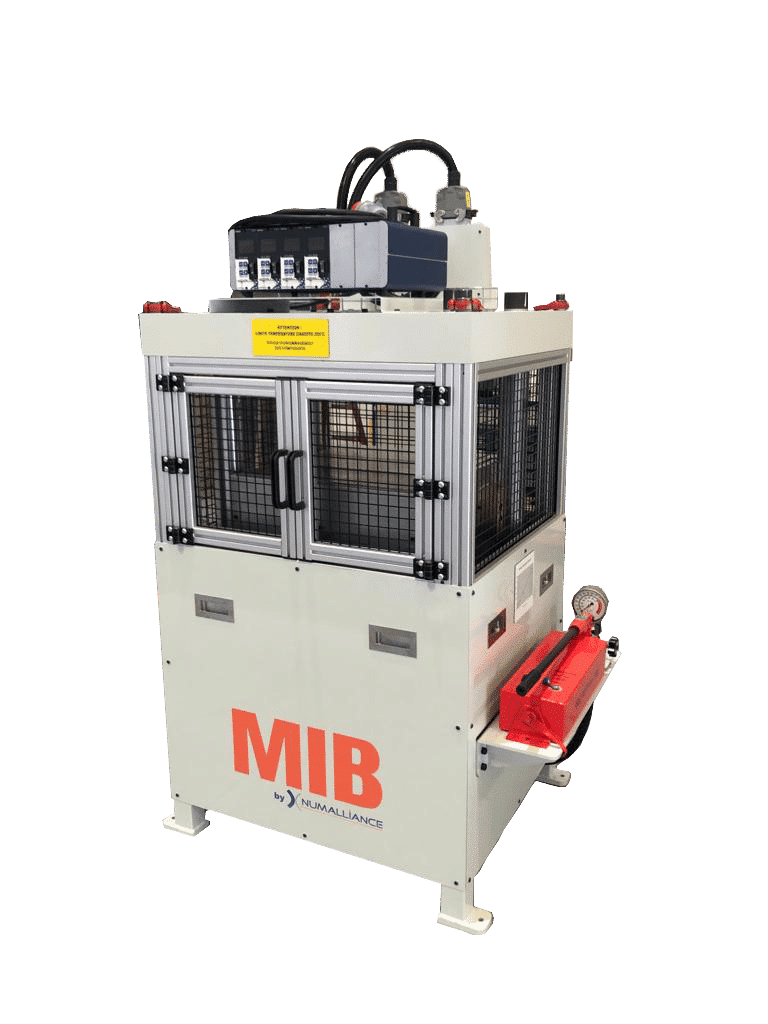 Thermocompression laboratory press
Presses from 15 to 100 T.
Platen 300×300 to 600×600 mm
Stroke from 200 to 400 mm
Opening from 200 to 400 mm
Heating power from 2 to 10kWh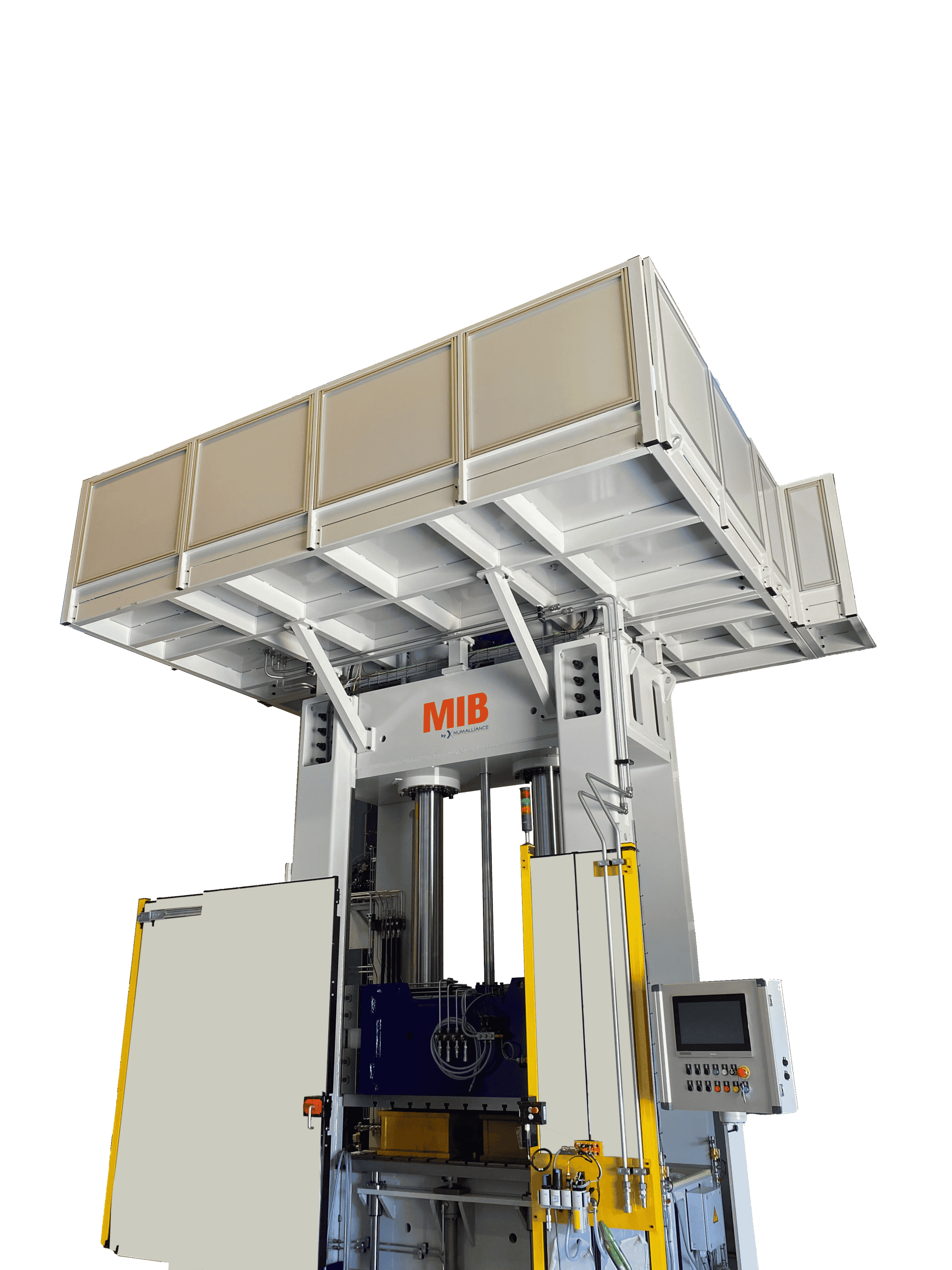 Parameters adaptable to your specifications
Tonnage
Tray dimensions
Temperatures
Heating and cooling zone
Cycle management
Hydraulic accessory control
Pneumatic and vacuum control
Active parallelism balancing
Thermoregulator control for thermal cycles
Quick connectors for mold servo-control
Looking for state-of-the-art production control?
MIB By NUMALLIANCE presses integrate digital solutions to enhance productivity, notably through real-time production monitoring, rejection control and preventive maintenance.